What is

A

rtruisme

M

ural

C

ollective?
We (Andrea and Jenna) create large-scale mural paintings in South-West Montreal based on community conversations and local partnerships. Our outreach continues the legacy of the historical action-based community and gives a shout out to skilled professionals of the neighbourhood, bridging the past and the present. The murals enhance the spirit of Montreal as an evolving city that treasures both the arts and social development.
Promote local businesses, social services and charitable organizations
Elevate living environment of Montreal neighbourhoods
Maintain Montreal aesthetic and community spirit while preserving history
Provide a visual platform for Montreal's social conscience (social justice, climate change, native history, etc.) 
Preserve Montreal as an artistic hub and tourist attraction
Andrea Cheung
creative designer / mural artist / historian
dreillustrations.com
@dreillustrations
After years of being told off for doodling on whatever surface she could find, mural arts finally allowed Dre to share her love for storytelling and design on a grand scale. Also, living proof that a history degree is not worthless on the market as many people say.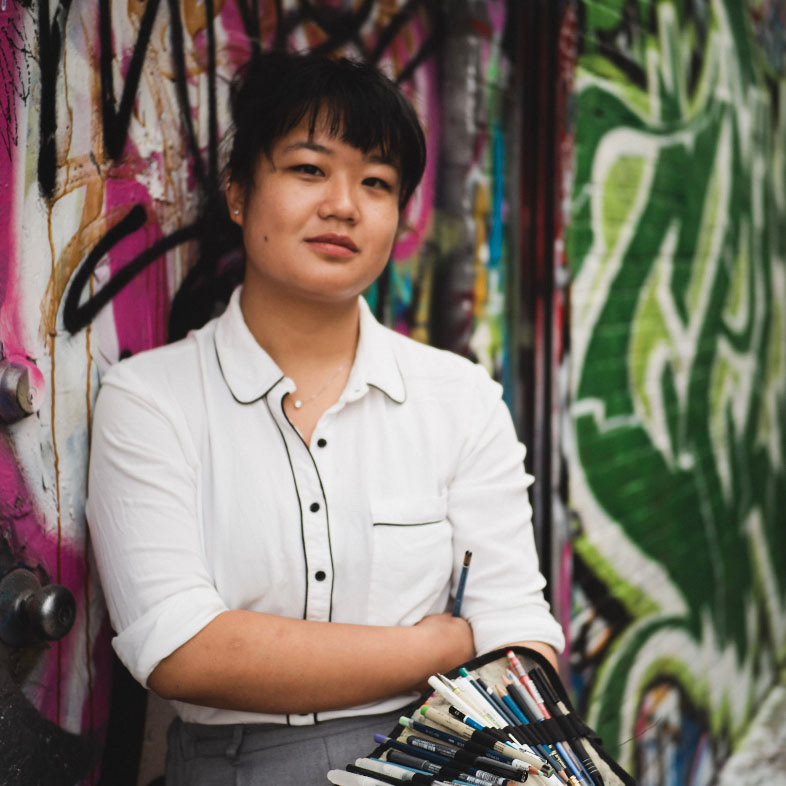 After having dabbled in visual arts within her youth, Jenna eventually began exploring murals arts as a career choice. Never one to shy away from intriguing conversations, her art is meant to inspire dialogue and open minds. Through public murals, she explores the human sentiment and promotes the celebration of people and diversity that can transform a community.